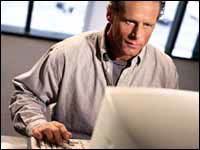 Have you ever had a question and either didn't know where to find the answer or were too afraid to ask? If so, you've come to the right place.
As the name would suggest, this section is a compilation of answers to the questions our clients commonly ask. Just start by following one of the links below.
If you think of a question that is not on this list, please click on "Ask a Question" and let us know what you're thinking. If enough people ask the same question, we'll post the answer in this section for future visitors.
Can you coordinate other services?

We have relationships with many service contractors to the exhibit industry. Whether you need freight, site labor, or audiovisual we can help.

Can you design a new exhibit for me?

We will work with your criteria to develop a layout that supports your product or service and
makes exhibiting at your trade show as easy as possible.

How do I sell my exhibit on Consignment?

We ask that you send us a set-up drawing or a photo of the exhibit. If it is a portable just tell us who the manufacturer was and a little about the components that are included with it. From there we can determine if it is an exhibit we think we can sell.

How long does a new order take?

From the time a layout is approved, it takes approximately four weeks to have the exhibit in
house.

How long is a rental period?

Generally ten to twelve days (1 show and several days for shipping to the show and for return.)

What is included in your rental fee?

We layout and configure an exhibit that works for you. Prepare the exhibit for the show, preview
the display for you at our location, and pack the components for shipping.

What types of exhibits do you have available for rental?

Our rental exhibits range in size from tabletop displays to 30 x 30 islands and larger. Our most
popular rentals are 10 x 10 Fastpack, 10 x 20 Panelflo, and several configurations of truss beam
exhibits.

When I come to your showroom, can I see more of the exhibits I'm interested in?

We will gladly pull out any exhibit we have on site that you are interested in. Sometimes we can
show you components and later do a complete preview.

Will you store and prep my new or used exhibit?

We offer a complete storage and preparation service to our clients. Exhibits are stored in our climate controlled warehouse. We will quote pre-show preparation of your exhibit.

Can you change the color or finish of the exhibit and add accessories?

On some used exhibits we can change the fabric color and/or relaminate the finish, others fall more into the "what you see is what you get" mode. We'll discuss in detail the design possibilities of specific used exhibits we have available.

Can you produce new graphics?

We coordinate graphic production from your graphic designers supplied disks and layouts, we can provide and install vinyl applique graphics, digital output graphic transparencies, and banner
stands.

What manufactured exhibit system do you represent?

We do not represent just one exhibit manufacturer's line. Instead, we offer a variety of new exhibit solutions, those we feel are the "best of breed" for their particular category. This allows us the most flexibility in finding the best solution for you.

What is the difference between a custom modular system and a custom exhibit?

A traditional custom exhibit is built out of wooden box frame panels to your design specifications.

A custom modular system is also built to your design specifications, but is based on a series of lightweight, manageable-sized panels. Panels are reversible, easy to put together - no tools required, have a seamless look, and are available in laminate and fabric options.